Let a Qualified Plumber in Modesto Install Your New Softener

Are you tired of hard water stains in your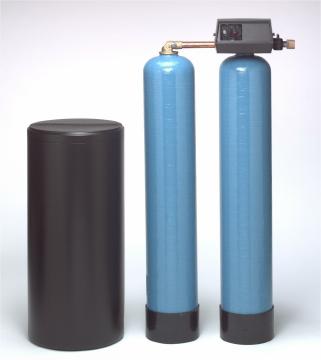 bathroom? Do you notice that your clothes are yellowed and don't seem to be clean even after you wash them? If you are finding yourself adding more and more detergent to your wash to get suds, a Modesto plumber can help you to solve these issues and improve your home.

Water softeners use reverse osmosis to remove the hard minerals from your water and soften it. You will be amazed at the results that you will get once a water softener has been installed. Our technicians will explain the process thoroughly and help you to choose the best system for your plumbing needs. Modesto plumbers are certified installers of water softeners and can help you avoid the issues that hard water can cause.

Call Our Plumbers For Affordable Water Softener Installation


While a water softener may sound like a luxury you can't afford, or shouldn't spend money on, most of our customers don't know how they ever lived without one. Without a softener, Modesto's hard water can cause all sorts of problems around your home. It can cause buildup in your pipes and on your fixtures. It can cause hard water stains in your bathroom, kitchen, and even on your clothes. Hard water can also cause skin issues and leave you feeling less than clean, as soon as you step out of the shower. It's easy not to notice when you keep spending more and more on laundry detergent because your clothes aren't getting clean, and it's even easier to blame it on your washer once you do, but the fact of the matter is that hard water is almost always the culprit. A quality water softening system by Kenmore, Pelican, Aquasana, or Waterboss can fix it and a whole lot more. It can even keep your water-using appliances running for longer by keeping their filters clean and clear.

For all these reasons and more, our Modesto CA plumbers agree that every homeowner should consider a water softener for their own home. It's a simple luxury that's easy to maintain, lasts for years, and can improve your quality of life in the simplest ways. Call now for a bid on your water softener installation today.