Borders Don't Stop our Modesto CA Plumbers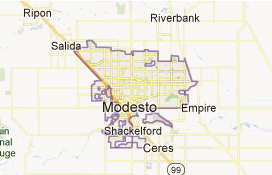 Our plumbers may be headquartered in Modesto but we get around. We deliver industry leading service to Patterson, Riverbank, Oakdale, Ripon and Salida too!

We've been installing new fixtures and repairing old ones for over a decade in the Modesto area. Our team is always on-call and we have several fully stocked emergency response vehicles ready to go 24 hours a day, 7 days a week.

Whether you need an immediate response or would just like to schedule and consultation with one of our Modesto CA plumbers, we're ready to take your call now.

When your water heater decides it's had enough and you are stuck in a cold shower, we're the guys to call to get your hot water flowing again. We have a comprehensive water heater repair team that is expertly trained in both tankless and conventional water heating systems. We also have one of the fastest response times in the area, that is, unless your water heater goes bad during the Apricot festival, then you'll probably have to give us an extra few minutes to navigate the detours. The one thing you can be sure of is that our Patterson water heater repair team will deliver world class service when we arrive!
Read More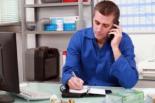 Just like the mural downtown, our Riverbank plumbing contractors harken back to days of old. We believe that trust is a handshake and our word is our bond. That means we don't take shortcuts, we do the job right the first time. You can always count on us to deliver, just like the Santa Fe railroad. And we'll be on time too! We know how annoying it can be to wait on a cable guy or other contractor that gives you a 5 hour service window. We schedule an exact time for you, and we usually show up 5 to 10 minutes early. Call our Riverbank plumbing reps today and schedule your appointment now!
Read More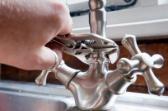 When you've dealt with plumbers that don't cowboy up when a tough task is a hand, calling in one of our Oakdale plumbers will be a breath of fresh air. We don't shrink away from tough fixes and we won't give you any excuses either. We'll get there and get the job done right.
When our Oakdale team has finished with whatever fix or installation was needed, they'll stop to answer any questions that you have and give you some maintenance pointers to extend the time between visits from the plumber.
Read More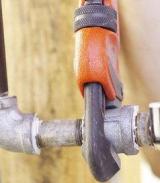 Our Ripon plumbing team can make your home ultra efficient and help lower your utility bills without sacrificing your quality of life. After all, living in Ripon is like living in the jewel of the San Joaquin valley and you deserve to have your luxury and live it too!
Our contractors are efficiency experts and can help you save up to 77% on your water heating costs through the implementation of water conservation techniques and the installation of Water Saver approved fixtures and Energy Star approved appliances.
Read More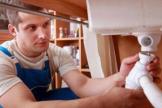 Looking for a great plumber in Salida can be a crap shoot. Don't worry, we've got your ringer right here. Our Salida plumbing team has been the top rated service for 4 of the last 5 years.
Our focus on customer service is unmatched and our knowledge of the plumbing systems in the area is outstanding.Call us for everything from leaky faucets to banging pipes. We've got the tools and the talent to make all of your plumbing nightmares fade away.
Read More
Our Plumbers Proudly Serve Modesto and Beyond
If you need help with your plumbing anywhere in San Joaquin, our Modesto plumbers are up to the task. Call us any time with questions, plumbing emergencies, or big requests for a larger installation. We're available for all your commercial and residential needs, from the smallest leak repair to full structural re-pipes, so you should never hesitate to call.